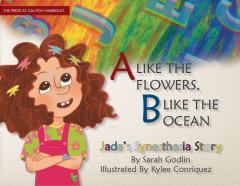 Sarah Godlin, Kylee Conriquez, Illustrator

Jade has a special way of seeing the world.....She just doesn't know it yet. It is going to take a teacher's curiosity to help Jade understand why she sees letters as colors in her brain. Jade has synesthesia. Colors play a huge part in the way she thinks! By working together, Jade, her parents, her teacher, and her classmates can all see the world through each other's eyes. This book also contains information and research for parents of children who exhibit synesthesia.
"A perceptual world unsuspected by any adult, more vivid and meaningful to a synesthetic child than mere imagination." -Dr Richard Cytowic, Leading synesthesia researcher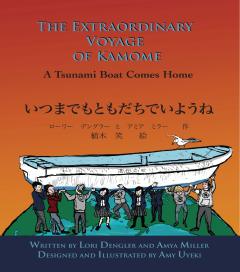 Lori Dengler, Amya Miller, and Amy Uyeki
This sweet story, intended for lower elementary grades, is intended to provide a window for discussing earthquakes, tsunamis, marine debris, preparedness and cultural awareness in the classroom and within families.
On April 7, 2013, a little over two years after the magnitude 9 Tohoku-oki Japan earthquake triggered a massive tsunami off the coast of northeastern Japan, a lone boat washed up on the shores of Crescent City, California. The confirmation of the boat as belonging to a high school in Rikuzentakata was first step in an amazing story that has linked two tsunami-vulnerable communities on opposite sides of the Pacific and initiated friendships between high school students in Rikuzentakata. This story is now told in a children's book to be released by Humboldt State University Press in November, 2015. Co-authored by Humboldt State University Emeritus Geology Professor Lori Dengler and Amya Miller, the Director of Global Public Relations in Rikuzentakata, the book features illustrations by Arcata artist Amy Uyeki.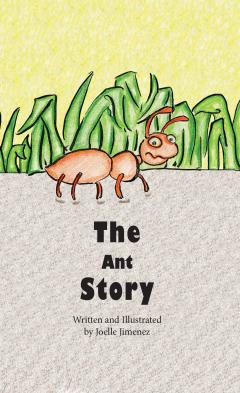 Joelle Jimenez and Laiza Pacheco
The Ant Story follows a family of ants on their journey to finding a new home.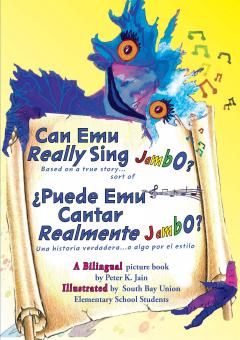 Peter Jain
How do you reach an angry student who is shutting down and doesn't care? The answer lies in a song, a bird the color of blueberry pie, and the flight of imagination!
50% of the proceeds from the sale of this English/Spanish bilingual picture book--illustrated by elementary school students--go to support South Bay Union Elementary Schools' music, art, and library programs.
For more information, please visit the SequoiaSong Publications website.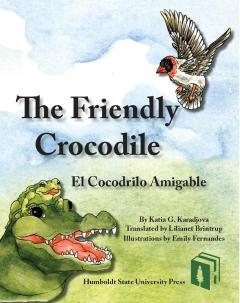 Katia Karadjova and Emily Fernandes
The Friendly Crocodile loved to show off his big toothy smile.... But his marsh friends didn't know it was friendly! What can he do to keep his friends around?
Al cocodrilo amigable le encantaba mostrar su gran sonrisa de enormes dientes, pero sus amigos del pantano no sabían que era amigable. ¿Qué podrá hacer para mantener cerca a sus amigos? (Translation by Dr. Lilianet Brintrup)
Le gentil crocodile aimait se vanter de son grand sourire avec ses grosses dents… Mais ses amis du marécage ne savaient pas que c'était un sourire sympa ! Que pouvait-il faire pour garder ses amis? (Translation by Dr. Joseph Diémé, Laura Almeida, and Holly Donohoe)
Дружелюбният Крокодил обичал да се усмихва... но на останалите животни не им изглеждала дружелюбна тази усмивка! Какво може да направи, за да се сприятели с тях?
O Crocodilo Amigável adorava exibir seus grande sorriso cheio de dentes… Mas seus amigos do pântano não sabiam que ele era amigável! O que ele pode fazer para manter seus amigos por perto? (Translation by Dr. Paulo P. Lima)
(The ISBN and copyright date listed are from the original English-Spanish edition.)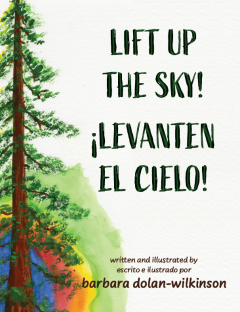 Barbara Dolan-Wilkinson
"For sixteen years, I lived and worked at Prairie Creek Redwoods State Park located on the coast at the northernmost edge of California. One of my favorite activities was leading children on nature hikes into the ancient forest. Encouraging children to discover the redwoods and watching their eyes sparkle as they listened to "Lift Up the Sky!" was magic for me and I believe it was for them, too."
"Durante dieciséis años, viví y trabajé en el Parque Estatal Prairie Creek Redwoods, ubicado en la costa en el extremo norte de California. Una de mis actividades favoritas era guiar a los niños en caminatas por la naturaleza en el bosque antiguo. Animar a los niños a descubrir las secuoyas y ver sus ojos brillar mientras escuchaban "¡Levanten el Cielo!" fue mágico para mí y creo que también lo fue para ellos."