There are many places to publish at Cal Poly Humboldt. One of these publications or platforms may be best suited to your work.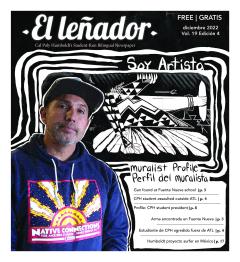 El Le
ñ

ador

El Leñador is an English and Spanish newspaper produced by Cal Poly Humboldt students. Our staff cover and provide news to Latinx and other diverse communities on campus and in Humboldt County. We are committed to providing relevant news and expanding the representations and stories told about people of color and other marginalized groups. Our work helps create more social, political and cultural diversity in local media.

El Leñador es un periodico en español y inglés producido por estudiantes de Cal Poly Humboldt. Nuestro personal cubre y provee noticias a la comunidad Latinx y otras comunidades diversas en el campus y en el condado de Humboldt. Estamos comprometidos a brindar noticias actuales y ampliar la representación y las historias que son contados sobre la gente de color y otros grupos marginados. Nuestros esfuerzos ayudan a crear una diversa presencia social, politica y cultural en los medios locales.

Inquire about submissions through website.


 

 

 
Ideafest Journal
IdeaFest Journal is an annual, peer-reviewed journal that showcases the work of faculty, staff, and students at Cal Poly Humboldt. The journal is an outgrowth of Cal Poly Humboldt's IdeaFest, a day-long event which celebrates the collaborative research and creative projects of faculty and students from across campus. The journal is open to all members of the Cal Poly Humboldt community, regardless of involvement in ideaFest events. The two ideaFest Journal deadlines are two weeks after the end of Fall and Spring semesters.
Click here to submit an article for consideration to the journal.
Click here to see information about the ideaFest event.

The Lumberjack
 Cal Poly Humboldt's student newspaper has published continuously since 1929. The newspaper has been known as The H.S.T.C. Rooter (1929-1930), The Humboldt Lumberjack (1930-1951) and The Lumberjack (1951-present). The newspaper is produced by students in the Cal Poly Humboldt Journalism and Mass Communication Department. Stories, images, and multimedia content appear on the Lumberjack Newspaper website.
The Lumberjack publishes non staff stories, enquire through website "Contact Us" form.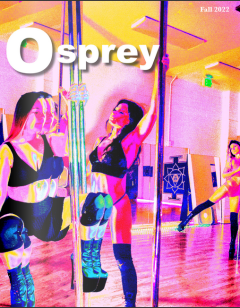 Osprey
Osprey is a feature magazine produced by students at Cal Poly Humboldt. The magazine has won top awards from the Society of Professional Journalists and the California College Media Association for its investigations into an unsolved murder, the demise of Humboldt's football and the hazing inside Humboldt's soccer team. Students work as editors, writers, designers and photographers, creating all content and publishing one issue each semester.
To publish with Osprey, Take the Journalism and Mass Communication Class JMC 325 Osprey Magazine Production (2)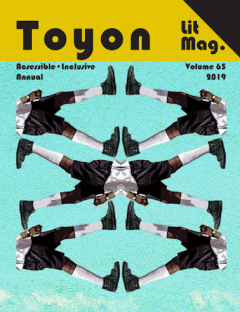 Toyon
Toyon is a multilingual journal of literature and art that is edited and produced by Cal Poly Humboldt students. While Toyon receives submissions from all over the planet, it is also a journal of North Coast writing and art, and particularly welcomes new voices in many languages. Toyon accepts all work in Spanish and English and in translation. The journal charges no reading fees, and all selections are made through blind review. All are welcome to submit, and all submissions are considered for Toyon's annual awards.
Guidelines and submissions through the website
-----------------------------------------
Please visit our submission page if you feel none of these are a fit for your project, or if you are a community member rather than a student.