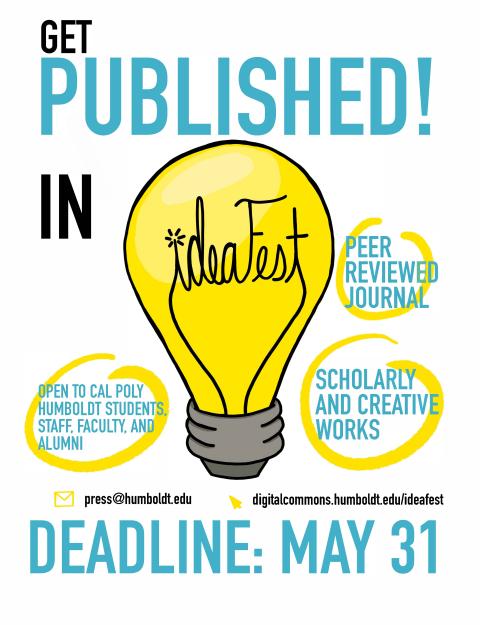 IdeaFest has come and gone, but the chance to have your research published in a peer-reviewed academic journal is still open.
Scolarly and creative works from Cal Poly Humboldt students, staff, faculty, and alumni will be considered for publication.
Please check out past issues, and mail your submission to press@humboldt.edu.
May 2022